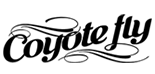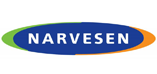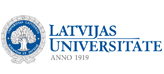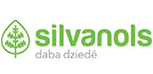 Clients about us
Māris Šlēziņš
President of the Latvian Street Workout Sports Association

We cooperate with iConcept team since 2009 when we ordered the first website www.ieluvingrosana.lv. Since then, we have ordered many websites and projects from iConcept and nowhere else. I think, it speaks for itself. I want to particularly note the operativeness towards all requests we have while supplementing and improving our existing websites.

Aiga Trumpika
SIA "Skandi Motors", the official Hyundai, Nissan, Mitsubishi representative. Marketing project manager.

iConcept recommended to us as a reliable and knowledgeable specialists in their field. Cooperation since the moment I've never regretted that choice, because I know that I can always rely on iConcept command. They work carried out quickly, accurately, recommend the best solutions, and never not refuse tips. Also, if, in individual cases should be interpreted more than once. Listen to and tolerates client quirk. Outstanding cooperation between us. Thank you!

Ilze Ulinska
Business Management Director of LLC "Nippon Auto"

iConcept is our cooperation partner already from the moment of establishment. iConcept team is responsive and endowed with initiative. The team supports us in all projects, related to administration, development and updating of our homepage. We are satisfied with their team work. We highly appreciate operativeness of employees. In the car business it is not always possible to forecast and plan everything one step ahead, but iConcept team has always supported us also when it is necessary to respond very fast. We would like to say big thanks to the entire iConcept team for professional contribution in our company.

Kristīne Dombrovska
Marketing communications manager of the night club "Coyote Fly"

We consider the cooperation with iConcept as very positive and we think that the company has proved itself as a reliable and professional cooperation partner. We also highly appreciate the long-standing experience and knowledge in the field of development of websites and adjusting of other advertising materials to the e-environment, which allows us to present ourselves on the highest level. Taking into consideration that the entertainment business is not so simple as it very often seems from outside, moreover, exactly weekends are the most active days of our business, we particularly appreciate the professionalism and quick response of the iConcept team, helping to find solutions also outside working hours, which is not a common practice in other similar companies.

Jeļena Krivkina
Behrens Ltd CFA, ACCA, partner

We work with iConcept already for several years and are very satisfied with this cooperation. The iConcept team has not only helped us to develop a website concept and implement it, but also ensures outstanding after-sales services by offering ideas and excellent support for improvement and updating of the already existing product. We can surely recommend the iConcept team as good professionals and high-quality specialists.

Vlad Poliscuks
General director of Duty Free Baltics

We started our cooperation in 2014. Until now, iConcept has completed two projects, and we are very satisfied with the results achieved.Maybe, the price is not the cheapest one, however, the final result and communication is worth it. Thank you, we recommend.

Artis Kuprišs
Chairman of the Board of Imperio Estate

iConcept is an excellent business partner for our company! Nowadays, it is crucial, how a company represents itself in the public Internet environment, and that a company website and advertising improves company results. The iConcept team can not only precisely perceive our desires, but also is great and operative in dealing with servicing and improvement of the completed service, and generation of new ideas. Thank you iConcept!